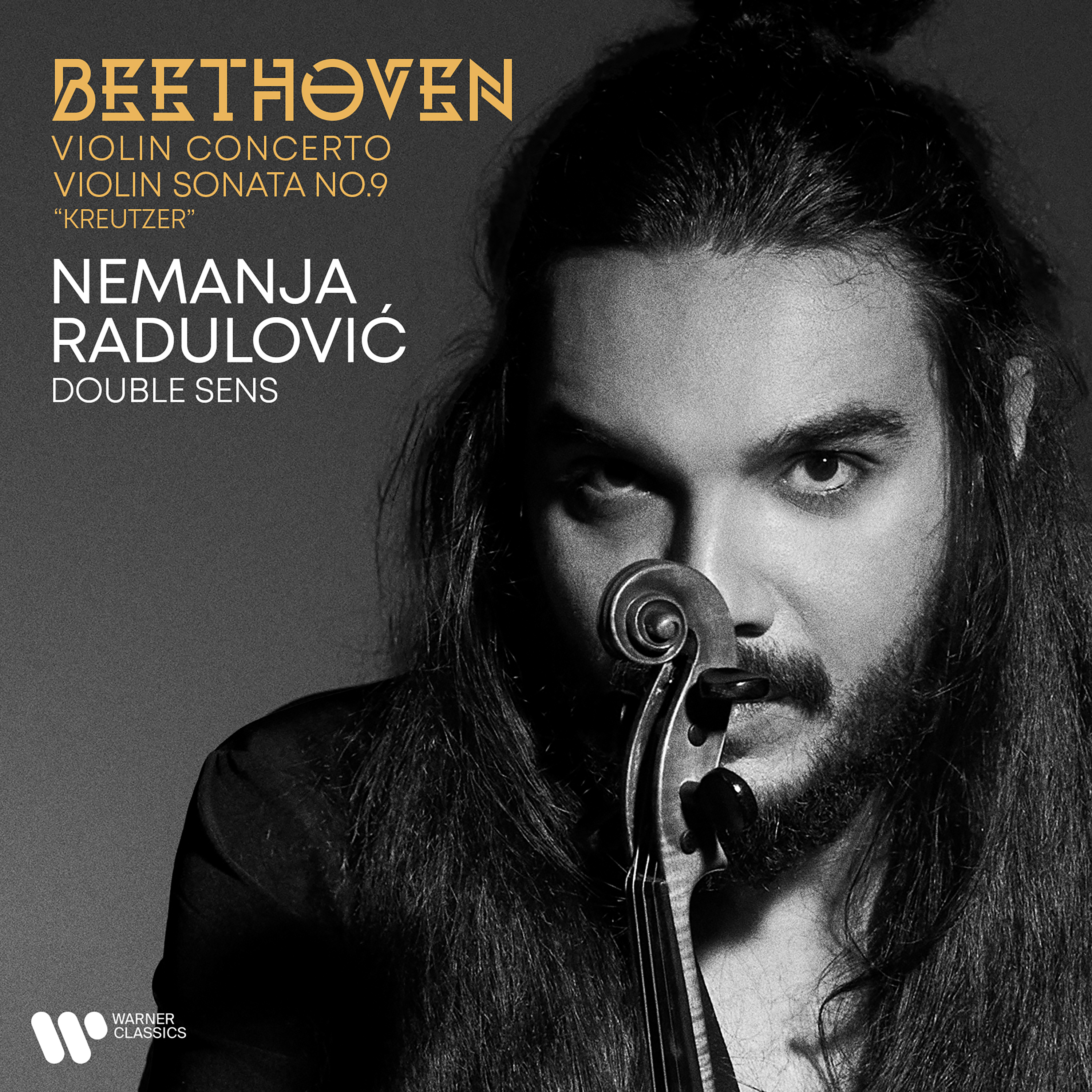 New album: Beethoven.
Gramophone Magazine
Critics' Choice 2019 "BAÏKA" classical albums of the year

Immediately one notes the bite of the Borusan Istanbul Philharmonic under Sascha Goetzel and Radulović's gritty tone as he digs into the five-note opening motif [of the Khachaturian]. However, this is no power drive through the concerto. Radulović can be aggressive, with plenty of fire in his double-stopping, but he never pushes the dynamics too hard…The couplings are imaginatively chosen…With Nemanja Radulović as narrator, this is an album with entrancing tales to tell.
BBC Music Magazine
5*

A fiery whirlwind of an album from the virtuosic Franco-Serbian violinist: the Khachaturian violin Concerto and new takes on Scheherazade are fabulous showpieces.

Not since Menuhin has Paganini's First Concerto sounded so musically compelling, with Nemaja Raudlovic making even the virtuoso-in-meltdown Moses Fantasy sound like minted gold. BBC Music Magazine, 5*

Radulovic's commanding technique makes child's play of Paganini's myriad technical challenges, matched by a beguiling tone, expressive vocal phrasing and perfect intonation...This is an exceptional disc by any standards and hard to better as an introduction to Paganini's genius. Gramophone Magazine, Critics' Choice
03 April 2022
Dusseldorf, Tonhalle
Nemanja Radulovic
Deutsche Kammerphilharmonie Bremen
Conductor: Alondra de la Parra
23 April 2022
Los Angeles, Alex Theatre
Nemanja Radulovic
Los Angeles Chamber Orchestra
Conductor: Jaime Martin
29 June 2022
Mexico, Festival PAAX GNP
Nemanja Radulovic
Impossible Orchestra
Conductor: Alondra de la Parra
18 October 2022
Paris, Théâtre des Champs-Elysées
Nemanja Radulovic
Double Sens
Conductor:
12 January 2023
New York , David Geffen Hall
Nemanja Radulovic
New York Philharmonic
Conductor: Santtu-Matias Rouvali
19 January 2023
London , Royal Festival Hall
Nemanja Radulovic
Philharmonia Orchestra
Conductor: Santtu-Matias Rouvali